Thank you so much for your generous support at our Christmas Fayre. Check out this week's Newsletter for photos.
SSPP Showcase

Along with our weekly newsletter, for fantastic pictures and videos of the wonderful learning and events at SSPP, please visit our Facebook page and X (Twitter) feed
Information

Some of our most up-to-date information can always be found on your child's Google Classroom, or within our extensive weekly newsletter.
Rights Respecting Schools Award
SSPP is a Rights Respecting Gold Award School.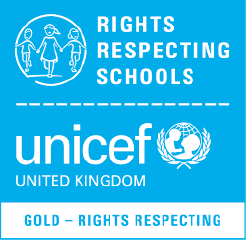 This award is a Unicef UK programme that aims to put children's rights at the heart of schools in the UK. It aims to help embed children's rights in their ethos and culture to improve well-being and develop every child's talents and abilities to their full potential.
Click here for further details about the award and links to our Article Of The Month.
December: Article 31
Every child has the right to relax, play and join in a wide range of cultural and artistic activities.
Please follow the link here to see details of our new wider-community project regarding Air Pollution and Traffic Safety.
Admissions
Admission Arrangements for SS Peter & Paul's Catholic Primary School are available on our school website. Please click here to follow the link.
Staff Recruitment
For full details of any advertised role, please visit our 'Vacancies' page by clicking here.
Latest School Calendar Events
Reception Nativity

11

Dec

2023

2:00 pm - 3:00 pm @ Main Hall
KS2 Carol Concert

12

Dec

2023

5:00 pm - 6:00 pm @ SSPP Catholic Church

Children to be taken to the Parish Centre alongside the Church for 4:30pm. Please be careful of any moving cars.
Christmas Jumper Day

13

Dec

2023

Children can wear a Christmas jumper today alongside the rest of their normal uniform.
Christmas Lunch

13

Dec

2023

12:00 pm - 1:00 pm @ Dining Hall

Today, Nourish will be serving a Christmas lunch to all children who choose this option.
Mrs Johnson's Retirement Mass

18

Dec

2023

2:00 pm - 3:00 pm @ SSPP Catholic Church

Our end-of-year Mass will be dedicated to saying goodbye to Mrs Johnson, with refreshments served back in the school hall once the children have returned from Church and been dismissed.
Last day of Autumn 2

20

Dec

2023

1.30pm finish for children.
Latest News
Remember our Christmas Fayre takes place in the school hall, straight after school this Friday (1st December).

Remember that children are invited to dress up as a Rockstar on Wednesday 15th November.

Don't forget that pupils should be collected at 1:30pm on Tuesday 7th November so that Parent Consultations can take place.

We will be holding an open morning on Friday 17th November at 9:30am for prospective children starting Reception in September 2024.

We feature in this month's edition of UNICEF's 'Spotlight' publication. Visit the link to read a full article celebrating the diversity at SSPP.
Further Articles »