The staff, pupils, governors and families of SSPP are deeply saddened at the news of the death of Queen Elizabeth II. Our thoughts are with the Royal Family at this time."
22nd August 2022
Breakfast Club and After School Club
I am delighted to inform you that breakfast club and afterschool club will commence at SSPP, as from 5th September 2022. The clubs will be run by Young Inspirations, an organisation known to the school and many parents. Children from SSPP, who currently attend Young Inspirations, will now attend the club at the school site; all the previous terms and conditions will remain the same.
'Young Inspirations After School and Breakfast Club supports working families in Ilford by providing quality childcare in a safe and stimulating environment outside of normal school hours.
We provide childcare for children of Primary School age at our Breakfast Club, Afterschool Club and Holiday Play Schemes.
We provide a happy environment with friendly staff to cover addition hours to suit your family needs. Our Out of School Club encourages all children to become happy well rounded individuals who are independent to build on their self-confidence. Within the club, separate areas of learning are available so children can chose what they would like to play or engage with, such as art & craft areas, construction area, role play, outdoors play opportunities and much more. It is our belief that this is your child's time to relax and explore through play, while being closely supervised by our qualified and experienced staff. As well as your child having the opportunity to play independently or with others they may also chose to join in one of our daily adult led activities. During club time there will be a selection of fruit and drinks available as well as a healthy evening meal.'
For further information regarding prices and timings please click on the links below. All enquiries regarding the club should be directed to Young Inspirations and not the school.
https://healthylivingprojects.schoolipal.co.uk/
http://www.healthylivingprojects.org.uk/projects/young-inspirations-project.html
SSPP Showcase

Along with our weekly newsletter, for fantastic pictures and videos of the wonderful learning and events at SSPP, please visit our Facebook page and Twitter feed
Rights Respecting Schools Award
SSPP is a Rights Respecting Gold Award School.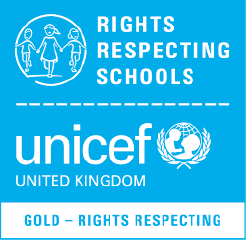 This award is a Unicef UK programme that aims to put children's rights at the heart of schools in the UK. It aims to help embed children's rights in their ethos and culture to improve well-being and develop every child's talents and abilities to their full potential.
Click here for further details about the award and links to our Article Of The Month.
September Article 28
Every child has the right to an education. Primary education must be free. Secondary education must be available to every child.
Please follow the link here to see details of our new wider-community project regarding Air Pollution and Traffic Safety.
As part of our drive to keep children safe online, please make use of the link below to see further help and guidance from CEOP (Child Exploitation and Online Protection Command)
Admissions
Admission Arrangements for SS Peter & Paul's Catholic Primary School 2021 - 2022 and 2022 - 2023 are now available on our school website. Please click here to follow the link.
Staff Recruitment
For full details of any advertised role, please visit our 'Vacancies' page by clicking here.
Latest News
As the eagle-eyed will note, that should be Friday 30th September (not October).

Please join us in the morning (Friday 30th September) at 9:15am to celebrate being part of the world's biggest coffee morning.

We have managed to secure a very short extension to the parental survey for the Race and Equality Awareness Scheme we are taking part in. For further details (and a short introductory video) please visit the school website.

The parental survey for the Race and Equality Awareness Scheme we are taking part in is now live. For further details (and a short introductory video) please visit the school website.

Thursday 3rd March marks World Book Day. To tie in with our 'Wild About Reading' theme, we invite our children to come to school dressed as an animal on that day.
Further Articles »
Latest School Calendar Events
National Poetry Day

06

Oct

2022
World Mental Health Day

10

Oct

2022
5C Class Assembly

13

Oct

2022

9:00 am - 9:30 am @ Main Hall
Fireworks Display

20

Oct

2022

5:30 pm - 7:45 pm @ Playground
Last day of Autumn 1

21

Oct

2022
Half Term

24

Oct

2022

SSPPCatholicPrimary @SSPP_Primary
09:18 We helped celebrate the world's biggest coffee morning on Friday, as we welcomed our pupils and parents into school… https://t.co/iZGI65NfxW
29 Sep We're proud to say that SSPP has been awarded the Primary Science Quality Mark. PSQM's National Director commented,… https://t.co/ctckl7TCKp
16 Sep All at SSPP offer their prayers for the soul of Canon Patrick Sammon who passed away today. May he rest in peace.… https://t.co/e1jW64Y4EV