School Lunches
Our school dinners are provided by ISS Education Facility Services. Please click here to view their website.
Children can choose from three daily menus - a meat/fish option and a vegetarian option. Please note, we do not offer a Halal option.
Dinner money should be paid on Mondays as if there is no credit on your child's account, they will not be able to select their lunch.
You can pay on-line by clicking here.
An example menu for the first part of the Autumn Term 2021-22 can be viewed here.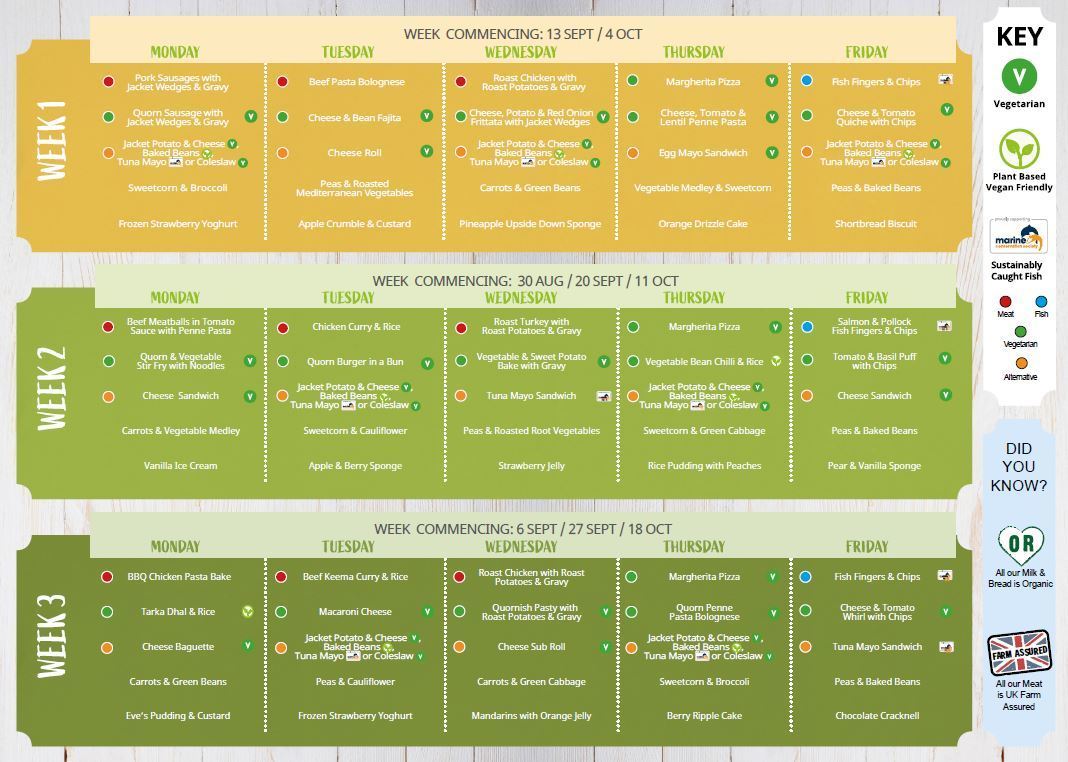 Checklist & Evaluation for Redbridge Menu Choice
School Food Standards Summary 2015