School Lunches
Our school dinners will now be provided by Nourish Catering.
http://www.nourishcontractcatering.co.uk/home
Payment for lunches will be carried out using ParentPay
The menu up until for October 2022 to March 2023 can be seen below. Look for the current week beginning date to see what will be available each week. To download a copy of the menu, click here.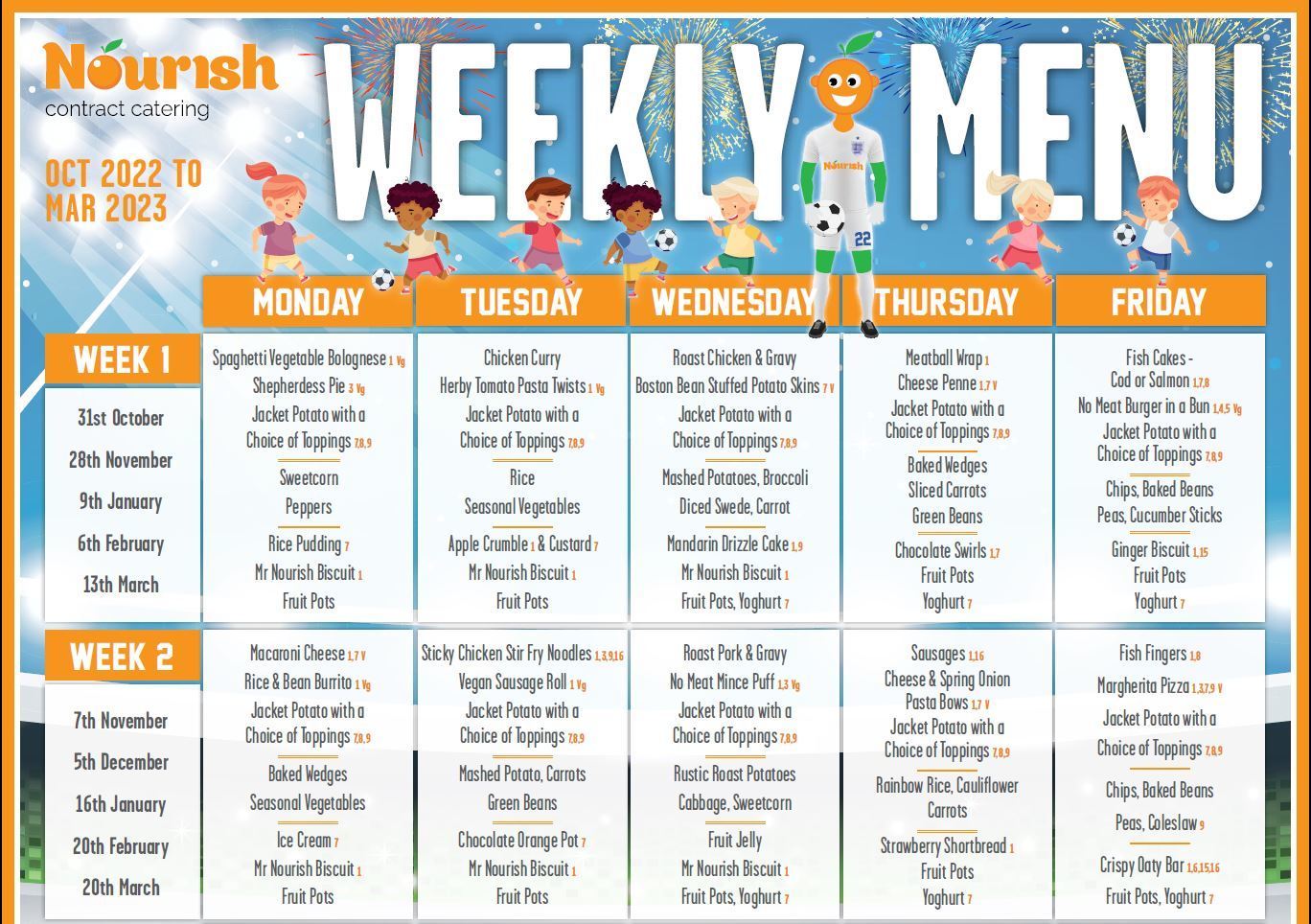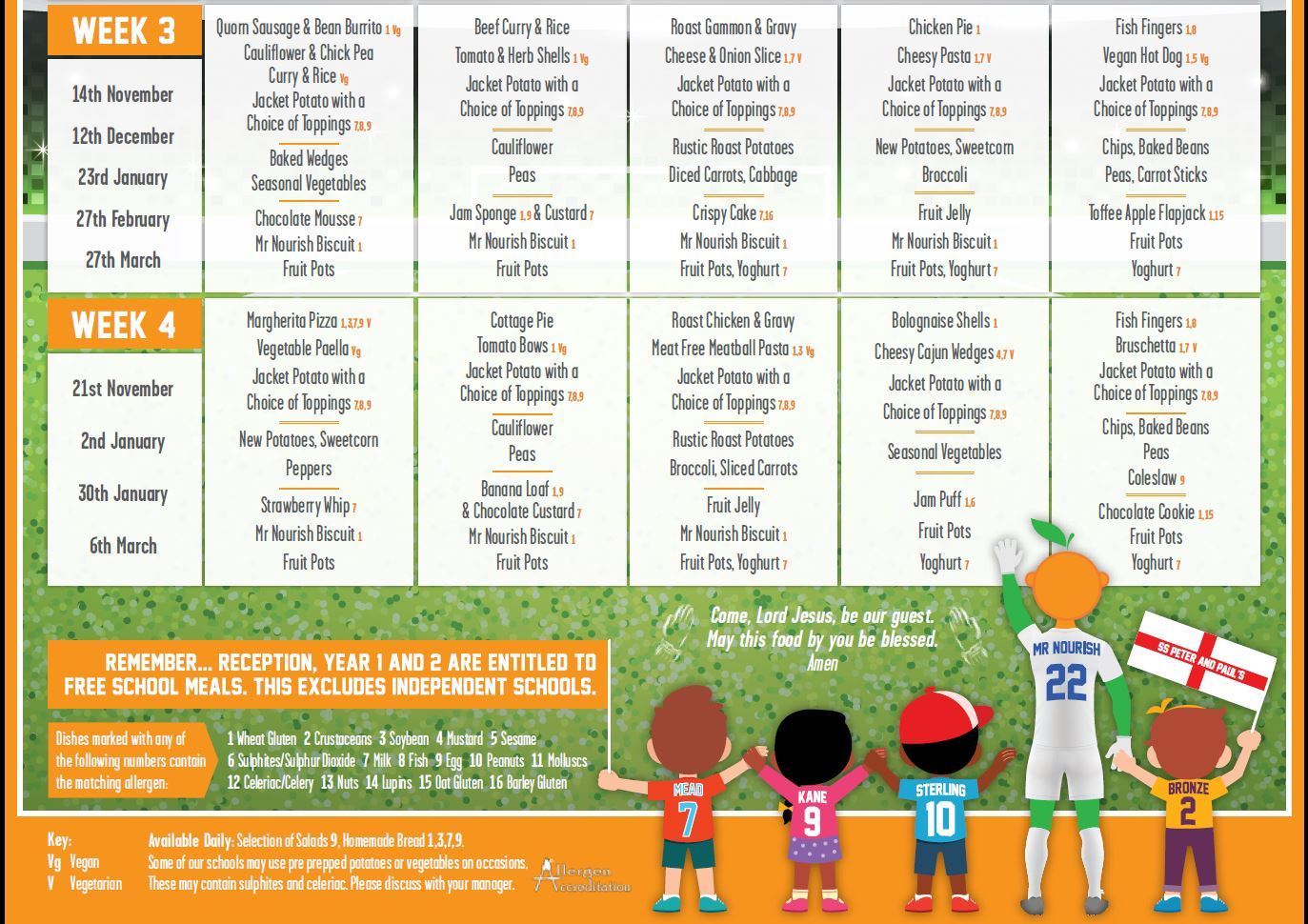 Other Information
Checklist & Evaluation for Redbridge Menu Choice